The Burkett Family Web Site
Marvin Oliver Webb - Family Historian

November 25, 1007
Basil Banks passes away in Huntsville, Alabama
To See Obituary CLICK HERE

Click on the Links Bellow For Burkett Family Births, Engagement & Wedding Announcements, & Obituaries

Welcome to the Henry Burkett Family of Tennessee Web Site!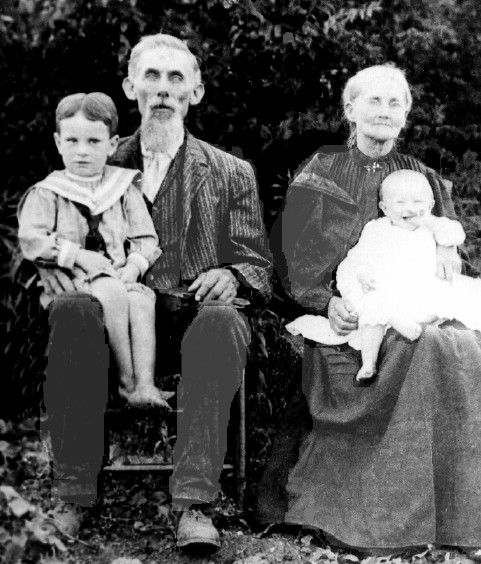 This is a brand new site for us. Joe Burkett, III of Fredericksburg, Texas has spearheaded this effort and has reserved the domain name "http://www.burkettfamily.org/" for 10 years. This site is for communicating with known descendants and those who might be searching for their ancestors and/or relatives.
Included here are the names of the eleven (11) children of Henry and Mary 'Polly' Epley Burkett and enough details about each to help researchers decide whether or not there may be a connection. An email address is provided below for any queries, comments or suggestions.
At this time, we have over 4,500 names of relatives and spouses with probably another 200 to 300 still to be entered. Family Tree Maker is used for recording data and copies of this data are made available on a cost basis for family members who also use Family Tree Maker, and in a GEDCOM format for those who use other software.
Our objective is to locate and record as much information and photo's as possible about our family and distribute it to enough relatives that the time, effort, and money spent by many people will not be lost.
Henry Burkett Sr. & Mary 'Polly' Epley Burkett with their grandchildren.
Photo believed to have been taken before 1865.


Click on the Links Bellow For Family News, Bulletins, & Guest Book Signup

Click on the links below to view:

This Site Was Updated On November 15, 2007

Family Historian

Marvin Oliver Webb

15439 Lakeshore Villas Drive #77

Tampa, Florida 33613-1326

Phone: (813) 961-1679

E-Mail: mowebb@burkettfamily.org

Site Administrator

Joe Burkett III, DVM

198 Jockey House Lane

Fredericksburg, Texas 78624

Phone: (830) 997-6587

FAX: (830) 990-8386

E-Mail: jwburkettiii@burkettfamily.org

This Internet Web Site is provided as a courtesy to the heirs of Polly and Henry Burkett, Sr., by the Joe Burkett III, DVM family, in loving memory of their beloved Husband, Father, Grandfather, and Great Grandfather, Joe Burkett, Jr. - Born November 15, 1912 - Died April 27, 2001
Visit the Home Web Site of the Joe Burkett III Family at www.whitedeerpreserve.com

Top 10 Search Strings

There is no usage data for this web.

Top 10 Visited Pages

There is no usage data for this web.

Top 10 Visiting Users

There is no usage data for this web.